We've had a lot more quality leads coming in. Now because we've got so many leads than we are used to, we're looking at how we can manage those leads a bit better to get back to people faster.
Gary Cutcliffe Managing Director Kooler Ice
The traffic to our website has been constantly going up, our conversion rate has doubled, and also the social media engagement has also been increasing. We are really happy with the results.
Teresa Liu National Marketing Manager Ironfish Group
ONLINE MARKETING TIPS
TO HELP YOU
In the case study, we discussed how we helped DSA Radio reach Top 30 on iTunes within 60 days. We go deep dive into the process and framework to launch this podcast channel.
read more
DOWNLOAD YOUR FREE CHECKLIST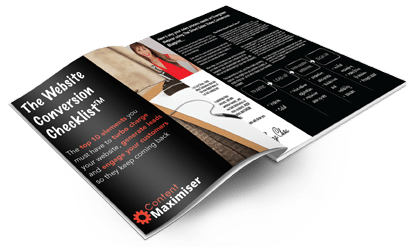 Want to Get More Leads From Your Website?
DOWNLOAD THIS FREE WEBSITE CONVERSION CHECKLIST™
and find out the Top 10 elements that turn a website into a Lead Generating Machine
Ready to Talk? Let's Have a Chat
AUS: 61 2 8091 6018 | USA: 1 415 830 6208
or fill out the form and get a quick response about your project