Looking for a dental marketing company in Brisbane to grow your dental practice? Watch this video case study on Dr Kat's result with our Practice Growth Program, Watch Now
About Raise Foundation: Raise Foundation is a registered Australian charity which provides best practice mentoring programs to impact the wellbeing of young people in Australia. Through mentoring, teenagers are given a positive role model to provided them support...
About Tomorrow's Youth: Tomorrow's Youth International is an organisation founded in 2001. They run Personal Development and Advanced Life-Skills seminars for teenagers and young adults aiming to improve the total well-being of the child. Solution: Website Design and...
About SeneGence: SeneGence is a privately owned, network marketing company that is in the business of developing and selling personal care products through an independent sales network. In April 1999, SeneGence started with LipSense® Long-Lasting Liquid Lip Color as...
Solution: Keynote Presentation Engagement Benefits: Educate audience on Social Media Marketing and Video Marketing Ability to produce rapid digital content with simple framework Increase audience's confidence in producing digital content to promote their...
In the 2nd month of launching the site, we have 10X our traffic and double the quality leads we are getting. It has been our biggest month in the clinic so far.
Dr. May Chan
Dentist & Co-Founder, BDS (Adelaide), FICCDE (Ortho), Dental Boutique
Content Maximiser is a full-service digital team of experts who not only creates and develops online strategies, but also helps bolster the company's online reputation and works to optimize all online content for search.
Cecilia Chan
Marketing Manager, USANA Health Sciences
Practice Growth Blueprint
We've put together a quick guide showing the strategies our clients used to: 
Bring in new patients to their practices and increase their patient count (even across lockdown and the restrictions they faced)
Attract "higher value" new patients (patients who needed services like Invisalign, cosmetic dental work, crowns and veneers etc.)
Beat Bupa Dental, by strategically using their size and resources against them (almost like Bupa was paying to grow our clients' practices)
CLICK THE BUTTON BELOW TO GET YOUR FREE COPY
ONLINE MARKETING RESOURCES 
TO HELP YOU GROW YOUR BUSINESS
In this episode, we are joined by Jayne Bandy from Dental Phone Excellence where we talk about converting enquiries into actual dental consultations.
read more
In this episode, we are joined by Jayne Bandy from Dental Phone Excellence where we talk about converting enquiries into actual dental consultations.
read more
Dealing with prospects through SMS and DMs can be a lot more tricky than the one you get through phone calls. But they are as valuable…
read more
Creating an engaging Instagram presence starts with understanding what's important to you, and what's important to your ideal patient.
read more
Dentists know that Facebook is important to their practice. They may have a Facebook page but not really understand how to get the most…
read more
It is not difficult for dentists to keep up with blogs on their websites. They add a personal touch patients love. Here's how to keep them…
read more
DOWNLOAD YOUR FREE CHECKLIST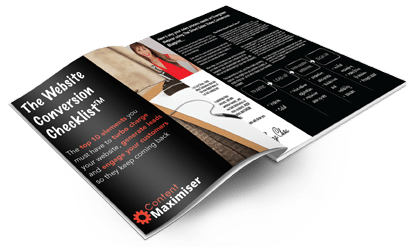 Want to Get More Leads From Your Website?
DOWNLOAD THIS FREE WEBSITE CONVERSION CHECKLIST™
and find out the Top 10 elements that turn a website into a Lead Generating Machine