In this case study, Dr Simon Deall and Dr Alistair King, a Content Maximiser client, share how they grew their orthodontic clinics' new patients' number by over 106% in the first month of working with us, during a global pandemic. Step 1 Read the Case Study.Step 2...
About Raise Foundation: Raise Foundation is a registered Australian charity which provides best practice mentoring programs to impact the wellbeing of young people in Australia. Through mentoring, teenagers are given a positive role model to provided them support...
About Tomorrow's Youth: Tomorrow's Youth International is an organisation founded in 2001. They run Personal Development and Advanced Life-Skills seminars for teenagers and young adults aiming to improve the total well-being of the child. Solution: Website Design and...
About SeneGence: SeneGence is a privately owned, network marketing company that is in the business of developing and selling personal care products through an independent sales network. In April 1999, SeneGence started with LipSense® Long-Lasting Liquid Lip Color as...
Solution: Keynote Presentation Engagement Benefits: Educate audience on Social Media Marketing and Video Marketing Ability to produce rapid digital content with simple framework Increase audience's confidence in producing digital content to promote their...
In the 2nd month of launching the site, we have 10X our traffic and double the quality leads we are getting. It has been our biggest month in the clinic so far.
Dr. May Chan
Dentist & Co-Founder, BDS (Adelaide), FICCDE (Ortho), Dental Boutique
Content Maximiser is a full-service digital team of experts who not only creates and develops online strategies, but also helps bolster the company's online reputation and works to optimize all online content for search.
Cecilia Chan
Marketing Manager, USANA Health Sciences
ONLINE MARKETING TIPS
TO HELP YOU
In the case study, we discussed how we helped DSA Radio reach Top 30 on iTunes within 60 days. We go deep dive into the process and framework to launch this podcast channel.
read more
This infographic gives a great snapshot of how your business can make the most out of Mothers Day.
read more
According to Cisco, 80% of internet consumer traffic will be video traffic by 2019. So it's really important that you get on to it. Learn the simple framework here
read more
Valentines Day is coming up! Is your business getting the most out of this day? This great infographic shows the spending trend on this day of love! Happy Valentines Day!
read more
Hope the Year of Monkey brings you and your family an abundance of Joy, Love, Laughter, Great Health, Success, Prosperity!!!
read more
Nowadays, most companies focus on acquisition rather than retention. Yet, it costs 10x more to get a new client than to keep an existing one.
read more
DOWNLOAD YOUR FREE CHECKLIST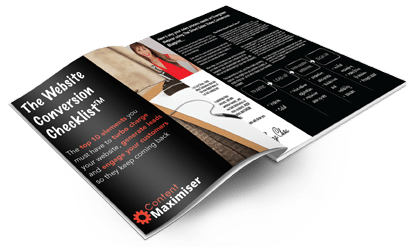 Want to Get More Leads From Your Website?
DOWNLOAD THIS FREE WEBSITE CONVERSION CHECKLIST™
and find out the Top 10 elements that turn a website into a Lead Generating Machine