In the 2nd month of launching the site, we have 10X our traffic and double the quality leads we are getting. It has been our biggest month in the clinic so far.
Dr. May Chan
Dentist & Co-Founder, BDS (Adelaide), FICCDE (Ortho), Dental Boutique
Content Maximiser is a full-service digital team of experts who not only creates and develops online strategies, but also helps bolster the company's online reputation and works to optimize all online content for search.
Cecilia Chan
Marketing Manager, USANA Health Sciences
ONLINE MARKETING TIPS
TO HELP YOU
In the case study, we discussed how we helped DSA Radio reach Top 30 on iTunes within 60 days. We go deep dive into the process and framework to launch this podcast channel.
read more
DOWNLOAD YOUR FREE CHECKLIST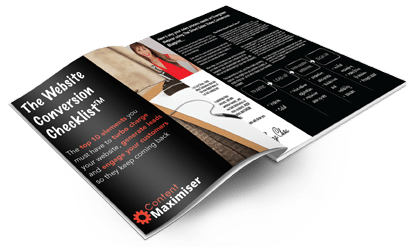 Want to Get More Leads From Your Website?
DOWNLOAD THIS FREE WEBSITE CONVERSION CHECKLIST™
and find out the Top 10 elements that turn a website into a Lead Generating Machine